One Room Challenge – Week 4 – Millwork & Interior Design Touches
Portland, Oregon's interior designer, Angela Todd is part of the Fall One Room Challenge, sponsored by Better Homes & Gardens.  In only 6 weeks participants are challenged to makeover a space.  Angela chose to makeover the entry of her 1916 Foursquare in Southeast Portland, Oregon. She is known for fearless pattern blending and bold color palettes. The big reveal will be posted here and via Instagram November 7th through the 10th. Follow Angela here on Instagram and if you need to catch up, here are quick links:
Week 1 | Week 2 | Week 3 | Week 4 | Week 5 | Week 6
I am writing this while taking breaks to put another coat of spray paint on my central air and return air registers, more on that later.  My highlight this week was when my friend Michael, who is a master furniture craftsman and finish carpenter that works with my clients, came over and fixed my woodwork in the entry.  When I saw how well he matched what was already in place, knowing no one will likely be able to tell we did any repairs or enhancements, I was overcome with emotion.  I fought my tears of delight, so Michael didn't panic that I was crying because something was wrong with his work.
Anyone who knows me personally knows I am super attached to my home.  It matters to me deeply, and after living here for 4 years and learning about it's history, it has become part of my soul.  I felt deeply honored today to fix my house and bring the entry woodwork closer to what it looked like when JJ Mann built my home for his family in 1916.  Here is a treasured photo one of Jacob's grandsons recently sent me.
This is the first old house that I have owned.  To be fair, I have worked on a number of old homes in my interior design work, and I have studied details of old houses and architecture for many years.  Working on old houses and architecturally interesting spaces has lit me up in ways I cannot fully express in writing.  It inspired me after all to find my own old home and learn it's story.
When I get called to design old Portland homes, they are generally comprehensive projects that warrant the extra expense of an interior designer.  My clients often do several phases of scope at once.  For example, we tackle the kitchen, the roof, the bathrooms, the floors, the windows, the fireplace surround, and we refinish all the woodwork.  In my house the stained woodwork in the entry connects to the living room, that connects to the pocket doors of the dining room, that connect to the baseboards in the dining room, that connect to dining built in…  you get the picture.  Dang! This was just supposed to be a One Room Challenge!  One thing I have learned now that I own my own old Portland home, is there is always a stopping place for me to regroup my funding, and I always have a long wish list of improvements.
I decided not to refinish the stained woodwork. The reality is it looks pretty amazing for being almost 104 years old.  However, since I did have sloppy paint strokes on the sides of my stained door casing and baseboards, this had to be addressed before wallpaper installation. I joke that monkeys painted rooms in my house.  Monkeys!  Michael spent 2.5 days at my house this week. He scraped the paint from the woodwork, lightly sanded, and applied a gel stain that matches the original stain.  He also replaced missing pieces of woodwork, and touched up my stair risers and treads to prepare for the runner.
Additionally we added a couple of new additions to the millwork in the entry. There was also an odd vertical post at the top of my landing that we decided to dress up by topping it off with newel post.  We also installed a picture rail at the ceiling that repeats a profile located in other parts of my home.  The moulding acts as a transition from the wall to the ceiling and will add a nice finishing touch to the top of the wallpaper. It also addresses that odd wallpaper transition at the stairway we I talked about in week 3.  By the way, millwork is often overlooked when designing spaces.  Next time you see a room you love, it will likely have fantastic millwork supporting the design.  Remember I mentioned it and look for it next time.
Coming in as a second delight this week was the installation of the my new chandelier from Currey and Company.  I love how the chandelier works with my vintage sconces, and the ocean blue agates are so beautiful.  I opted for round bulbs instead of the standard old school candleabras.
This week I also embarked on two small DIY projects.  First a prelude to that. Some people are fantastic at "do-it-yourself".  I am not cut out for it.  It isn't because I am too proud to roll up my sleeves.  Anyone who knows me is aware I tend to get after projects and pursuits with full force.  It is because I lack patience when learning new things, and I tend to rush steps and doom follows. I am very aware many are doing the One Room Challenge by refinishing their own floors, hanging wallpaper, changing light fixtures and installing millwork.  I am impressed.  But it's a no from me for the most part.  I know what I am good at and it isn't doing the contracting work.  I very much prefer to call someone who is excellent at said activity.
So what DIY did I do you might ask? I am currently attempting to spray paint the two registers in the entry AND I wrapped a fun dot fabric around the candlestick covers on my sconces.
I have to disclaim here that the proper thing to do for a luxury remodeling project would have been to send these registers out to have them plated in brass, or alternatively to order new custom sized grates in brass.  But this wasn't a cost I wanted to assume in either case, and neither option fit my timeline anyway,  So we will see how this goes.  So far taking off 3 layers of paint was a painful process that took more after hours time than I hoped.  I scrubbed, used a wire brush and even ran them through my Miele dishwasher.  That dishwasher step was one of those times I rushed steps and it was horrible!  Now that my Miele dishwasher is cleaned out meticulously from peeled paint layers all over everything, onward!
Here are the sconces now.  My Mom said it was fabulous, so there you go. I know it was a bold move.  It reminds me a little of my bedroom in the 80s as a tween when my lampshade and wallpaper matched.  Still, I am confident it will work when the room is pulled together. I love this sconce so much.
I just thought of another DIY item that I have been putting off and hoping you wouldn't notice.  There is a wall peeking out from around the corner on the stair landing.  I think I will paint it this weekend or next, as soon as I pick the wall color.
Other updates at a glance
I polished my unlacquered door hardware and light switches, this is something I do about once a year.
My window treatments are in production in Illinois, and should be shipping late this week.
My stair runner from Classique Floors is on its way via ground shipment to Rayburts for handbinding.  It will arrive Friday or Monday at the latest.
Chuck from Wallpaper Pro will be here this weekend to skimcoat the walls in preparation for the wallpaper.  The wallpaper from Manolo Walls has arrived, but sadly Chuck doesn't have time to install it until November 5th.  I hate waiting.
My entry rug is at Gallagher's being professional cleaned.
My bench cushion is being fabricated and should be delivered next week, assuming the welt fabric arrives late this week as promised.
I don't have a solidified artwork or accessory plan for the entry. I did pick up some vintage wicker butterflies on Stark Street this week while visiting my frame gallery for a client project.  We shall see if they make the final artwork installation.
I am appreciating the magic of the One Room Challenge.  It allows me do for me what I do for others.  You see, I often don't make the time to do this magic for myself.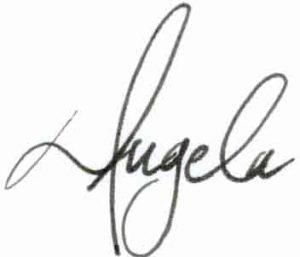 Please visit the One Room Challenge here, and check out the participants for design inspiration, awe, or even just a little encouragement.