Meet Laura Rowe
Laura Rowe is our business manager at Angela Todd Designs in Portland, Oregon. Laura is sort of the mother glue that holds our interior design firm together. She tends to the left, so we can work in the creative right. Here is a little about Laura in her own words.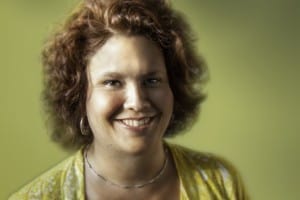 I tame chaos. You may have heard that creative people are "flaky" or "disorganized" I am here to say that people who spend most of their time in the right brain can indeed become flaky and disorganized. It is simply a result of how the brain works. I lend my left brain to Angela Todd Designs to balance out the equation. I enjoy cutting through the chaos to create order and find solutions.
As the firm's Business Manager, I provide the support and structure for Angela Todd Designs. My background is in organizational management and I spent eight years owning and running a small consulting firm here in Portland, Oregon. I have a passion for learning and a love for business operations, achieving my Masters of Arts in Organizational Management in 2003. My consulting work fine-tuned my ability to see the overall landscape while still focusing on the small details. Project management, implementing processes, placing and tracking orders and balancing the books are some of the roles I perform here.
Angela asked me every few months for two years to come work for her. We have been friends since 1998 and I kept thinking, "I really want to stay friends with her, this is a bad idea." Frankly I was afraid the work would be boring. Then, just as she was giving up on me and about to hire someone else, I took a leap of faith and joined her on this merry adventure. What happened next is what I call destiny, we are the human equivalent of 2 + 2 = 5. My calm, analytical nature and her fiery, creative personality are the perfect combination to build a dynamic design firm that is as much about people as it is about design. We are a twosome like Jobs and Wozniak, Lucy and Ethel, and—my favorite comparison—Mulder and Scully (Don't let the red hair fool you, I am Scully.) I am the yin and she is the yang and our very different individual perspectives help us both grow and develop our skills as human beings and business women. It is a working relationship based on mutual respect, because I can't do what she does and she can't do what I do. I appreciate that our friendship has only grown stronger.
Growing up in Massachusetts as the daughter of Midwest-raised parents means I am practical and level-headed while at the same time able to appreciate and understand sophisticated design. I am not a designer but enjoy the opportunity to dabble every once in a while in the creative side of the business. Working with designers is fun and refreshing after many years in the corporate world. A few years back I made the decision to really enjoy my life, in all aspects. I made it a priority to do work that is meaningful to me. I wanted to feel appreciated for my skills and contributions while not compromising my values. Angela Todd Designs is a fast-paced, creative work environment that supports the people in it and allows room for personal growth, real life and fun.
Oh and I would never characterize working with Angela as boring.
Favorite ice cream?
This list could be long but I will keep it simple: Tillamook or Haagen Daz Chocolate Peanut Butter.
What item do you never leave home without?
My phone. I admit I may have an unhealthy attachment to my cellular device. The development of smart phones has changed my world, I can't go back and I don't want to – ever. This is because I am a curious woman and if I think of something I want to know more about, I look it up. When friends are discussing a new restaurant, I look it up. When I am going somewhere I have never been before, I look it up. Plus, I did not grow up locally, therefore I have far-flung friends and my phone helps me stay connected. The irony is that I hate to talk on the phone, and I always have.
Cats or dogs?
Cats! I have had cats since I was a child. I love cats for their cool arrogance, their intelligence, their self-sufficiency and their reluctant need for affection. I have two cats: Einstein, 14, and Tess, 5 (short for Tesla). Before Tess, I had Edison. Do you see a theme? Don't get me wrong, I love dogs too. But I will let Angela own the dogs and just visit them.
Most essential part of your day?
My meditation time. It is mandatory and takes many forms, from a quiet walk to a meal enjoyed outdoors, to a more traditional seated meditation. I require that time to go within, reflect on my day and recharge my energy.
Favorite pastime?
Mahjong! And not the computer solitaire game of matching tiles, the four person game of Chinese origin. It takes an afternoon to learn and a lifetime to master. I learned as a child of 7 or 8, from a neighbor. I left the game for many years and decided to find a group to play with about four years ago.