One Room Challenge – Week 3 – Windows & Stairs
Portland, Oregon's interior designer, Angela Todd is part of the Fall One Room Challenge, sponsored by Better Homes & Gardens.  In only 6 weeks participants are challenged to makeover a space.  Angela chose to makeover the entry of her 1916 Foursquare in Southeast Portland, Oregon. She is known for fearless pattern blending and bold color palettes. The big reveal will be posted here and via Instagram November 7th through the 10th. Follow Angela here on Instagram and if you need to catch up, here are quick links: 
Week 1 | Week 2 | Week 3 | Week 4 | Week 5 | Week 6
Early this week, I finalized the window treatments for my stair landing window and front entry door.  I work in a couple rooms adjoining rooms in my home that make up my studio, and it isn't uncommon to have visitors at the front door.  The entry door window treatment will be a relief.  I can't tell you how many times someone has rang the bell and without thought peered into my window. Two weekends ago, one of the grandson's of the builder of my home, JJ (Jacob) Mann, showed up unannounced on a Sunday morning at about 9:00am. I was in my pajamas and answered the door thinking it was a wine delivery that needed a signature.  I was so excited to meet this family member, now in his late 60s to early 70s.  I welcomed him in, apologized for my appearance, and excused myself to put on some daytime clothes.  I don't know how a window treatment would have helped this situation, but I wanted to share the story!
Window treatments are misunderstood by the average Oregonian. Often they don't think they want window treatments at all, or they settle for a cellular "honeycomb" shade or wood blinds that do nothing to support the design of the space.  I am guessing this phenomenon has to do with three things.
Oregonians are casual and they fear too many layers and too much formality.
They love their woodwork and think celebrating it means it has to stand alone.
They fear a window treatment will keep natural light from entering their home.  It is after all already overcast here in the Willamette Valley most days from November through May.
From my perspective, window treatments are exactly half function and half design.  They should sing along with the room's design, framing your outdoor view.  They finish the interior design of a space in such a significant, powerful way.  They also protect your home from sun damage to floors, woodwork and textiles.  They offer privacy, light filtering, and set a mood.  Take a look at your favorite spaces in hotels and resorts, and take a closer look at interior design projects you covet in magazines, Pinterest and Instagram.  If there are windows, they are more than likely dressed.
For the window treatments for my One Room Challenge, I chose the fabric first because I find the fabric's look and pattern repeat will encourage a style of treatment that works best with its features.  In this case, I opted for a classic roman shade for the embroidered fabric I selected, and added a trim detail I affectionately call "bobbles" to the bottom of the shade. The front door will be outside mounted naturally, and the stair landing window will be inside mounted.  I do have some old screw holes from past window treatments on my 103 year old front door, so I made sure the roman shade will cover those indiscretions from previous homeowners.  The window treatment manufacturer has been instructed to line up the center of the pattern repeat on each windows, because both treatments will be visible to one another.
I often work with a workroom in Portland (a workroom is defined as a custom home furnishing seamstress for window treatments, cushions and pillows), but I opted to have my roman window shades made at Horizon's Window Fashions in Illinois for two reasons:  First, they offer roman window treatments without any pull cords or cord locks.  It is a clean look I love, see here.  Secondly, I can rely on their 7-10 day turnaround on shades + shipping time.  I rushed the COM fabric from Pindler and Pindler to Illinois without a cutting the same day I placed the order.
Let me define a couple things in case I lost you after using two home furnishing industry terms:
COM stands for "customer's own material" –  It means you buy a fabric or textile at one place and send it to the manufacturer to use when they create your item.  Most manufacturers have their own fabrics on hand for you to chose from and sometimes they have great variety and options for your project. COM gives you more choices, and it does offer you more ability to make your own design creation.  COM is a little more time consuming.  First, depending on the size of the fabric and the pattern's horizontal and vertical repeat, the person making the item will advise you how much yardage they need.  Second it involves another order to place and track.  Most manufacturers will not place you in their production schedule until your COM items arrive, so it is important to expedite these things!  This can get complicated with lining, trim, leading edges and hardware, but I digress.
Cutting –  
This term refers to when you pick a fabric, reserve the yardage you need, and ask the fabric manufacturer to send you a small piece of that fabric from that same dye lot.  When it arrives you check the color for accuracy and make sure it is the right fabric altogether.  In nearly 15 years I have caught a mistake with a fabric via a cutting 3-4 times in color variance.  On another occasion, it was the wrong fabric altogether.  It isn't just the fabric cost you would be responsible for repurchasing in the event of a mistake (you buy it once the bolt is cut), you could have a piece of custom piece of furniture or drapery handmade and delivered to your warehouse with the wrong fabric.  Getting a cutting is an insurance policy for errors that can cost you thousands of dollars and upset a client based on a timeline delay.  Even if you aren't found to be at fault as the designer, it is a hardship on your vendors, and everyone has to rush and scramble to problem solve and fix the mistake.  99.9% of the time I request a cutting for approval before I place an order.  However, not this time.  Cuttings can take 3-7 business days without a rush and I didn't want that delay.  Since my orders do include a picture of the fabric, along with the name and number associated with the fabric, and finally the fabric is a creamy neutral and hard for a variance to matter in the design, I feel pretty confident we will be happy with skipping this step.  (Finger's crossed and the universe willing.)
If you read my week 1 and 2's One Room Challenge reports, you may know moving into week 3 I had just one item left to specify –  the stair runner.  Here is my lovely New Zealand wool carpet from Classique Floors I picked to run up the stairs, onto the landing, and to spill into the upstairs hallway.  Are you dying?  I used to tell clients that every room needs a critter. Sometimes that didn't go over well, but I still think so!  Animal prints in fabric, fur, hide and leather go with any design style in the right scale and colors, and I think they give a little fire and fun to a space.
I measured my stairs (more than once for good measure) and sent those drawings and a video to both my installer and Rayburts who is doing the hand binding.  Matt from Rayburts called this morning and said that with what I provided, he is between 10 and 18 yards to ensure the nearly 24″ vertical repeat is set perfectly!  That is a big difference in cost and yardage – so he is heading over tomorrow afternoon to tape the stairs.  (My stairs aren't straightforward, and that is what I love about them.)  So tomorrow by close of business I hope to place the carpet order with Classique Floors.  Transit to Portland will take 4-5 days to arrive.  I will ship directly to Rayburts who will hand bind the runner in 3-5 days.  Then we will call the installer who will "fit me in" before November 7th.  He is a good egg.  I am confident I can count on him.
Other honorable mentions this week…
My wallpaper and chandelier arrived.  I have a big box sitting in my entry as we speak.  My Currey and Co. chandelier is being installed Thursday evening by a neighbor who is an electrician that moonlights for me. We will share a glass of whiskey afterwards to celebrate.  I also need to roll out the Manolo Walls wallpaper tonight and check for any defects.
Chuck from Wallpaper PRO has made space over his weekend on Saturday the 26th & Sunday the 27th to skim coat my entry walls.  This way we have a flat smooth finish for our wallpaper.  This moves up the wallpaper schedule to be completed at the end of the day on November 5th.  I feel so much better about having a couple days before the photography and big reveal November 7th through November 10th.
The finish carpenter/handyman with the undisclosed personal issue hasn't been in contact with me for over a week – so I moved another direction. Michael from Kula Solutions who makes custom furniture for many of our projects and is an expert carpenter, has a space between our projects late this week to knock out the woodwork and paint touch ups. He was over just this afternoon to discuss with me the scope, and he will be back next week to do the work.
This process of hurry and wait along with the emotions I feel, have reminded me to think even more about my clients during this phase of their projects. No doubt these emotions of the excitement, anticipation, and the reality of waiting is common with all my clients.
Wish me lots of luck!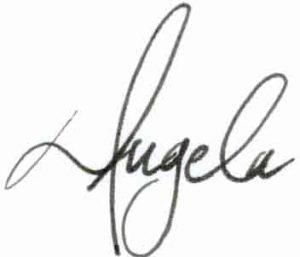 There are many spaces being transformed via the One Room Challenge alongside me. Follow those links here.